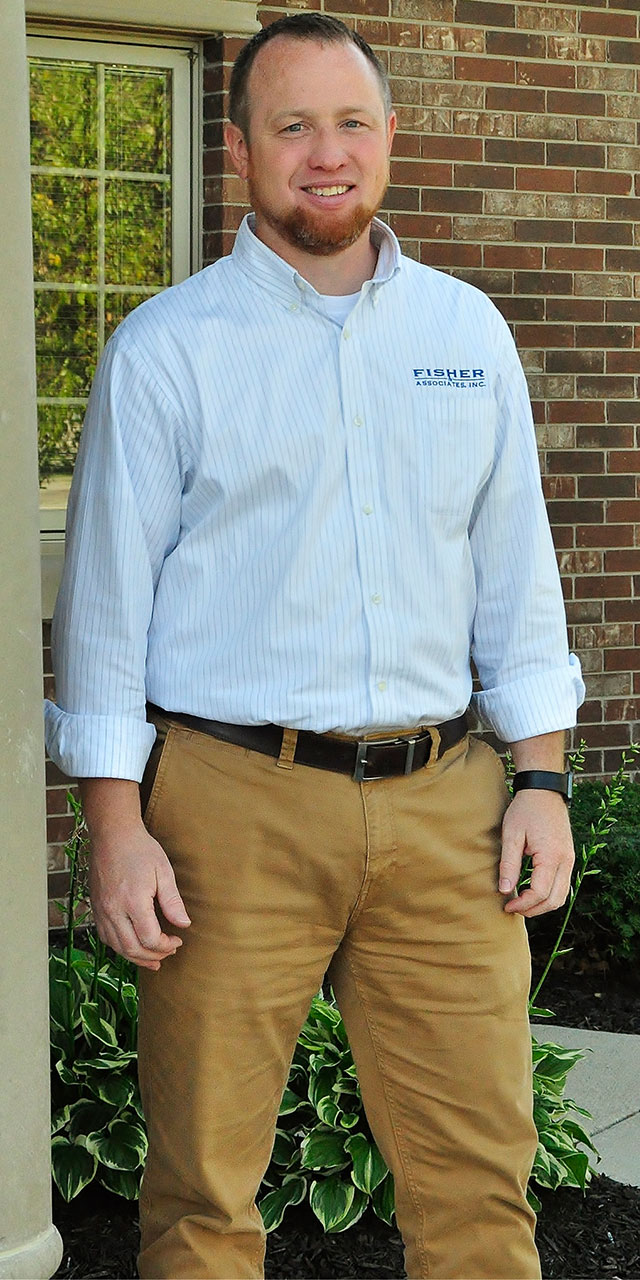 Luke Wolf, EA - Partner
Luke is a graduate of Rossville High School and a 1999 graduate of Indiana Business College with an Associate's Degree in Accounting. Luke began his career as the controller at Brenneco, Inc., a mechanical contractor in Lafayette, Indiana. He joined Fisher & Associates in 2005 and became a partner in 2008. Luke has trained extensively with QuickBooks® and is an Advanced Certified Pro-Advisor with QuickBooks. He is skilled in several accounting software programs and handy at resolving most IT issues in house. He enjoys working with various types of clients and has extensive experience working with construction clients.
Serving clients in a warm and fun loving manner is a passion of Luke's. He is very jovial and doesn't know a stranger! He is a very efficient worker, often managing numerous projects at once. We have yet to find an accounting file he can't get cleaned up and balanced!!
Luke and his wife, Kara, were married in November of 2000 and have ten children: Annika, Bronson, Elle, Brodie, Amari, Eden, Zoe, Cohen, Harper, and Isla. Luke enjoys spending time with his family and his church family, fishing, gardening, and reading.