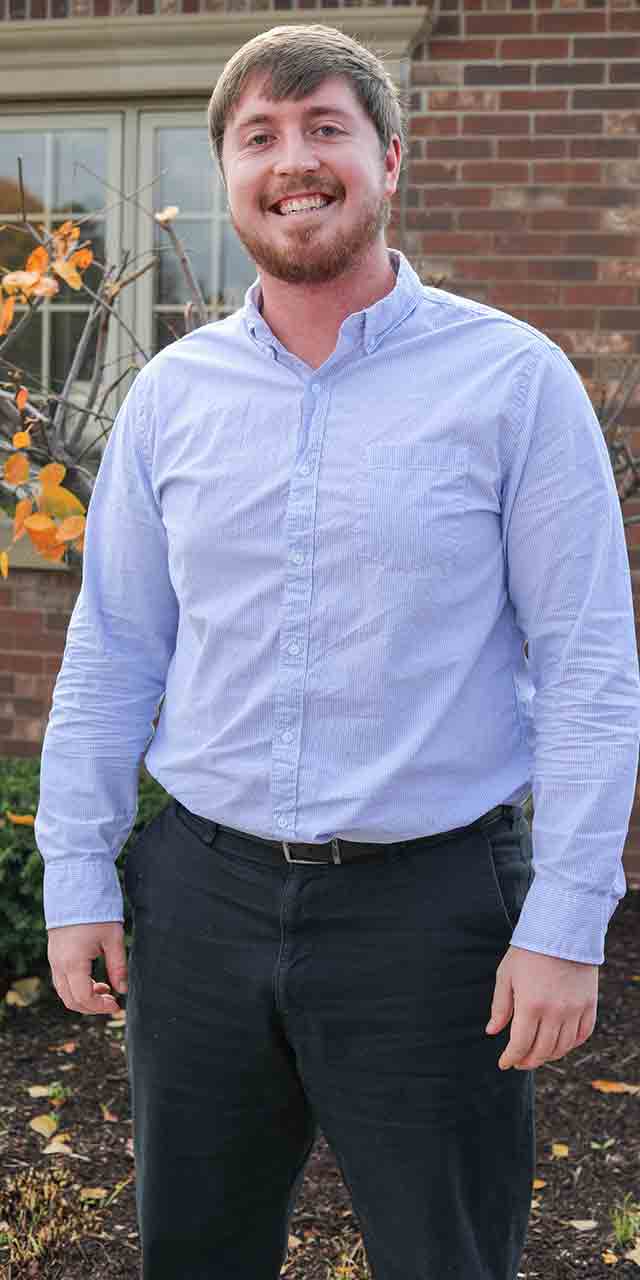 Seth Eldridge, CPA - Senior Accountant
Seth started with us as a Staff Accountant in June 2018 fresh out of college and was promoted to Senior Accountant in the beginning of 2022. He graduated with a Bachelor of Science in accounting as well as a Bachelor of Arts in finance from Anderson University and obtained his CPA in 2020. Not only does Seth enjoy researching and understanding the tax law, he enjoys just about anything to do with numbers. He works extensively with QuickBooks® files to ensure that any issues are solved quickly and accurately as well as assists with tax return preparation.
Seth graduated from Carroll High School in 2014 and went on to attend Saint Joseph's College to study and play baseball. When the school closed its doors in 2017, Seth moved to Anderson University to obtain his diploma as well as to play one last year of baseball. He is also entering his 4th year as an assistant coach for the Carroll Jr. Sr. High School baseball team. As you can see, Seth is a baseball fanatic, and the Cubbies are "His Team!!"
Seth married his high school sweetheart, Bailey, in June of 2019. They attend Northview Church in Flora and reside near the Wildcat Creek with their two pups, Gracie and Finn and a little one on the way in November 2022. When not in the office, Seth can be found on a baseball field, on a golf course, or spending quality time with his family.