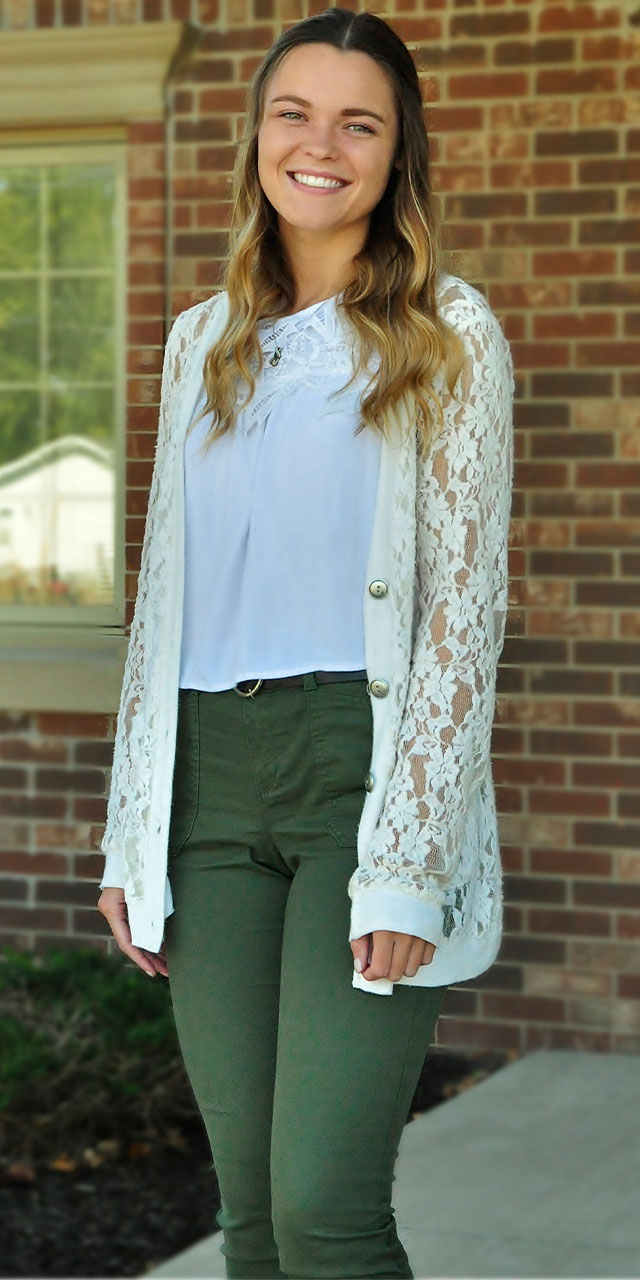 Taylor Conner - Wealth Management Specialist

Taylor is a Lafayette area gal. She enjoys studying and graduated in 2020 from Faith Christian High School. She joined us May of 2021 as an intern from Purdue on an investment project. We enjoyed having Taylor around so much, we offered her a full-time position once the internship was completed! She loves the investment business, so she decided to stay on board with us indefinitely! In fact, she tweaked her major at Purdue University and is now double majoring in Finance & Applied Statistics with a minor in Management. (Did we mention she enjoys school?!?) She is set to graduate May of 2024.
Taylor is very much a people person. She is fun, social, compassionate, and brightens your day just by walking into your room!
When Taylor isn't studying, she enjoys spending time with family and friends. Volleyball, biking, kayaking and cooking are her favorite past times. She also will never turn down a chance for a day at the beach! She is active with her Clear River church family, serving on coffee team Sunday mornings and participating in a weekly small group.
Taylor loves serving, especially her clients, so if you are needing assistance in "anything finance or investing" give Taylor a call!